Meet Your Local IT Company
Anderson Computer Services….IT Service you can trust.
About Us
IT Consulting Since 2009
Anderson Computer Services was originally founded in 2009 as Computer Doc,we mainly did Computer Repairs and custom builds, and in 2011 changed its name to Anderson Computer Services and did business under the ACS or ACSSXM.COM name.
Over time our business has expanded, and we provide a wide array of support, from workstations, networks, servers (on-premise or cloud), advisory services, security solutions, and procurement of hardware and software. As we continue to expand our services to better support our diverse customer base.
We support all layers of your IT needs from on-premise to the cloud, and Point to represent all your endpoints, from workstations to networks.
Our mission is to help Home/businesses get the most out of their technology investment. Our customers are in various geographies and verticals, but have one thing in common – they understand the value of IT and the impact great technology makes on their business operations

Laptop Repair / Desktop Repair
Virus and Spyware Removal

Data Recovery and Backup Plan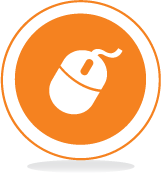 We are a 100% business focused managed IT services provider. Our strength is in our unparalleled commitment to care for your business and your changing business needs. In a nutshell it is at the heart of our business to provide the technology, help and support you need to run a highly successful business without worrying about IT. 
best-in-class quality of service
guaranteed response times
we go the extra mile, every time.
up to date next generation business grade technologies
first class support delivered by genuine, reliable people
total transparency & honesty, throughout